surface fitness
Our mission is to empower the youth of today and the future in actively building healthy lifestyles that consist of physical fitness and proper nutrition. Our revelation is to provide parents with a safe and secure environment for their children to participate in physical activity and enjoy living a healthy lifestyle.
---
There is always a surface to move on™
---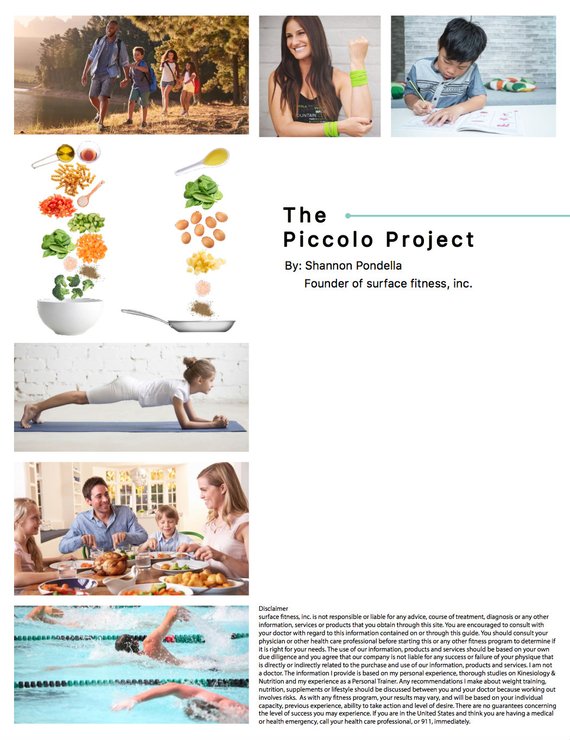 The Piccolo Project
Piccolo in Italian means small. I believe that the best and most successful way to a healthier you is by making small changes. The Piccolo Project is an interactive booklet to give you the tools and the beginnings of creating a healthy lifestyle that the whole family can be a part of!
What's in The Piccolo Project:
SETTING GOALS, INTENTIONS, AFFIRMATIONS
LET'S MOVE! FITNESS GAMES!
TIPS FOR SIMPLE CHANGES
SNACK GAME
DINNER TABLE TOPICS
MEAL PREP
EASY RECIPES
AMAZON FAVORITES
Big Review TV
A look inside of surface fitness.
---
surface fitness on Instagram
---